BOSTON UNIVERSITY/KEIO UNIVERSITY/TSINGHUA UNIVERSITY WORKSHOP 2021
Geometry and Mathematical Physics
June 27 - July 1, 2021 (Boston time) June 28 - July 2 (Beijing and Tokyo time)
Workshop Hours:
Boston: 8 pm - 11 pm, Sunday, June 27 through Thursday, July 1
Beijing: 8 am - 11 am, Monday, June 28 through Friday, July 2
Tokyo: 9 am - 12 pm, Monday, June 28 through Friday, July 2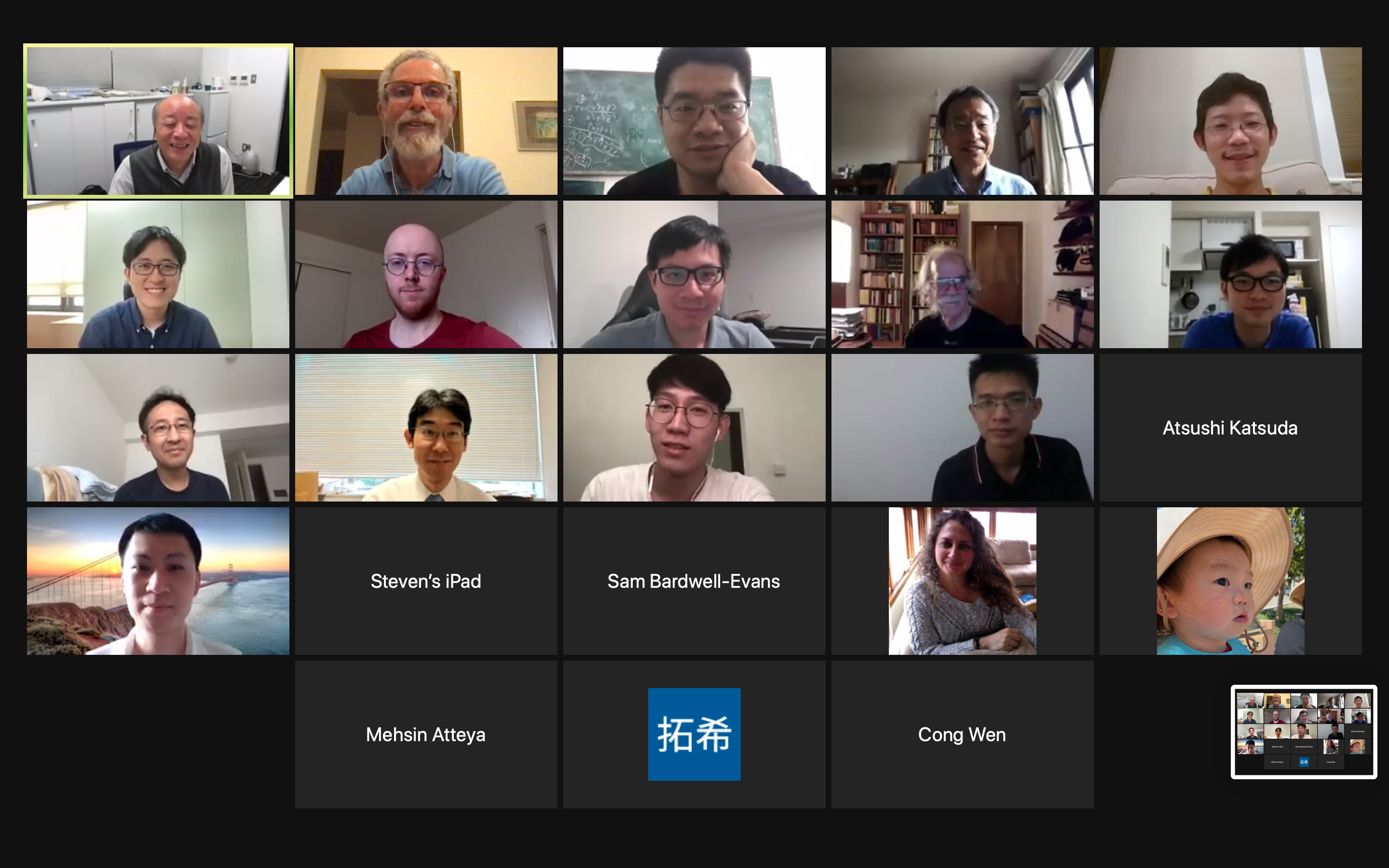 ---
Overview:
The Department of Mathematics and Statistics at Boston University is proud to host the tenth annual joint workshop between Boston University (Boston, MA, USA), Keio University (Yokohama, JP), and our new partner Tsinghua University (Beijing, CN). The purpose of these workshops is to expose graduate students, junior faculty and researchers to active areas of research in areas of mathematics represented by BU, Keio, and Tsinghua faculty. This year's program will focus on geometry and mathematical physics.
All talks are intended to be accessible to advanced graduate students with an interest in geometry and mathematical physics.
We ask participants to register using the link above, so we can keep track of attendence. Please register!
---
Workshop topics include:
Symplectic geometry
Riemannian geometry
Complex algebraic geometry
Applications to/from mathematical physics
---
Speakers:
David Fried (BU)
Kota Hattori (Keio)
Kenta Hayano (Keio)
Masaharu Ishikawa (Keio)
Hiroyasu Izeki (Keio)
Yoosik Kim (Pusan National U)
Siu-Cheung Lau (BU)
Si Li (Tsinghua)
Yu-Shen Lin (BU)
Takayuki Morifuji (Keio)
Yu Qiu (Tsinghua)
Steve Rosenberg (BU)
Maciej Szczesny (BU)
Zhengyu Zong (Tsinghua)
Jie Zhou (Tsinghua)
---
Organizers: Contact for any questions: bkt2021@math.bu.edu