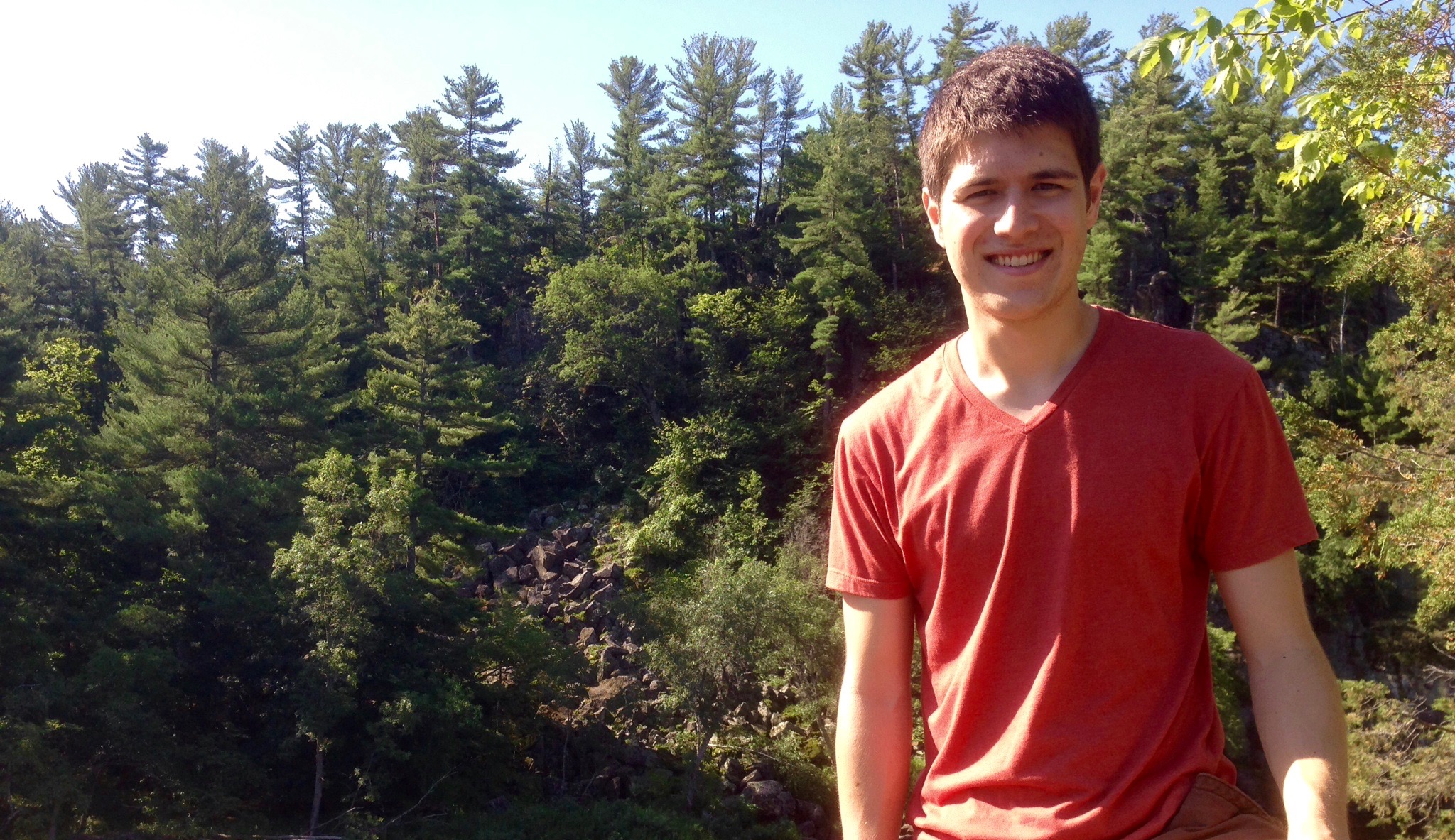 Ryan N. Goh's Home Page
Contact Info
Ryan Nolan Goh
Postdoctoral Fellow
Email: rgoh@bu.edu
Office: MCS 237B
Phone: 617-358-2392
111 Cummington Mall
Boston, MA 02215 USA

My CV
Office Hours
Tuesday 11am-12:30pm, Wednesday 1pm-2:30pm or by appointment.
Research Interests
Dynamical Systems, Pattern Formation, PDE
Current Teaching
Spring 2019 MA 226
Preprints
S. Chhabra, L. Liu, R. Goh, A. Warmflash. Dissecting the dynamics of signaling events in the BMP, WNT, and NODAL cascade during self-organized fate patterning in human gastruloids.
bioRxiv 440164; ( Preprint )
Refereed Publications
M. Avery, R. Goh, O. Goodloe, A. Milewski, A. Scheel. Growing stripes, with and without wrinkles
in press. ( Preprint )
[ Supplementary Materials], [ Movie of the moduli space with delicate arch! ], [ Code Repository ]
R. Goh, C. E. Wayne. Vortices in stably-stratified rapidly rotating Boussinesq convection,
Nonlinearity, in press.(Preprint )
R. Goh, A. Scheel. Pattern-forming fronts in a Swift-Hohenberg equation with directional quenching - parallel and oblique stripes,
J. London Math. Soc., 98 (2018), 104-128. (Preprint )
Z. Wang, R. Goh, K. Bazargan, A. Scheel, N. Saraf. Stochastic Implementation and Analysis of Dynamical System Similar to the Logistic Map,
IEEE Transactions on Very Large Scale Integration Systems, (2016), 99, 1-13.
R. Goh, R. Beekie, D. Matthias, J. Nunley, A. Scheel. Universal wavenumber selection laws in apical growth,
Phys. Rev. E 94 (2016), 022219. (Preprint )
R. Goh, A. Scheel. Pattern formation in the wake of triggered pushed fronts,
Nonlinearity 29 (2016), 2196. (Preprint )
R. Goh, A. Scheel. Hopf bifurcation from fronts in the Cahn-Hilliard equation
Arch. Ration. Mech. An. 217 (2015), 1219-1263. (Preprint )
R. Goh, A. Scheel. Triggered Fronts in the Complex Ginzburg Landau Equation
J. Nonlinear Science 24 (2014), 117-144. (Preprint )
R. Goh, S. Mesuro, A. Scheel. Spatial Wavenumber Selection in Reccurrent Precipitation
SIAM J. Appl. Dyn. Sys. 10 (2011), 360-402 (Preprint )
Book Chapters
R. Goh, S. Mesuro, A. Scheel Coherent structures in reaction-diffusion models for precipitation
Special volume on "Precipitation patterns in reaction-diffusion systems", Research Signpost (2010), 73-93. (Preprint)
Courses Taught
Posters and Presentations
Front dynamics and pattern formation in the wake of triggered instabilities
Please visit my personal website for more information!
Documents
Downloads
Links
Department of Mathematics and Statistics
Boston University
---
Last Modified
The views and opinions expressed in this page are strictly those of the page author. The contents of this page have not been reviewed or approved by Boston University.